HOME | About Us | Advertising | Directory | Events | Ambassador Program | Media Partner | PR Services | Contact Us
Content Search
ILoveGayTravel.com Articles
A Weekend Exporing Baltimore, aka "Charm City"
March 25, 2019
What started as a trip down to Baltimore to both present on LGBTQ social media marketing, and attend one of their Maryland Gay & Lesbian Chamber of Commerce (MDGLCC) mixers, turned into a wonderful weekend exploring Baltimore, from downtown to Hampden to Midtown, and points in between, including Mt Vernon, Inner Harbor and Fells Point.
| Baltimore, MD ARTICLES | #GayBaltimore | @ILoveGayBWI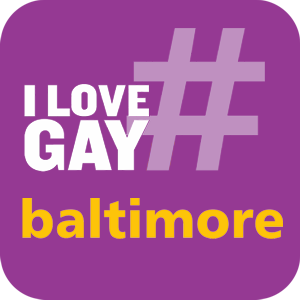 |
| Socialite ARTICLES |
| Travel ARTICLES | #GayTravel | @ILoveLGBTTravel |


United Becomes First Airline to Add Gender Identifications for Non-Binary Flyers
March 22, 2019
Passengers who choose to will soon be able to pick a gender option other than male or female when booking their plane tickets. On Friday, United Airlines United Airlines passengers who choose to will soon be able to pick a gender option other than male or female when booking tickets.
| Travel ARTICLES | #GayTravel | @ILoveLGBTTravel |


10 Best Gay Beaches in the World
March 22, 2019
Great gay-friendly seashores for fun in the sun this summer.
| Florida ARTICLES | #GayFlorida | @ILoveGayFlorida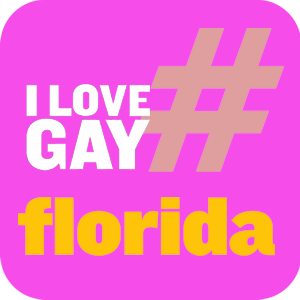 |
| Travel ARTICLES | #GayTravel | @ILoveLGBTTravel |


Meet the companies and individuals championing diversity in travel
March 20, 2019
Just how diverse is your business? Abigail Healy speaks to companies that are driving change and offering inspiration to others keen to make a difference when it comes to promoting diversity.
| London, UK ARTICLES | #GayLondon | @ILoveGayLondon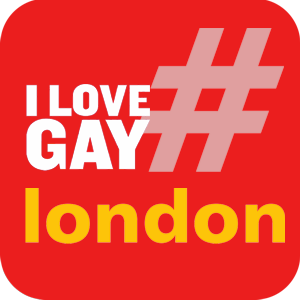 |
| Travel ARTICLES | #GayTravel | @ILoveLGBTTravel |


Pride Journey: Provincetown/Cape Cod
March 16, 2019
By now, most of you know I march to the beat of my own drummer, so when I decided to visit a summer time destination in the winter, people weren't surprised. Cape Cod is known for attracting throngs of LGBTQ beach and party goers to its northernmost tip, Provincetown. Having never been to P-Town, the locals found it surprising that I would visit during the winter, when the towns population is a fr...
| Provincetown, MA ARTICLES | #GayPTown | @ILoveGayPTown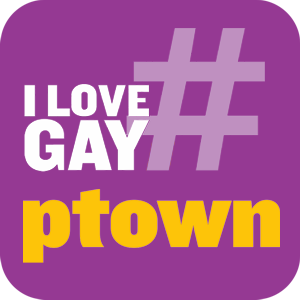 |
| Pride ARTICLES | #GayPride | @ILoveLGBTPride |
| Travel ARTICLES | #GayTravel | @ILoveLGBTTravel |


Explore Machu Picchu & Peru with the Legendary Sherry Vine!
March 16, 2019
LGBT Group Takes Travelers on 5-star Adventure with International Drag Sensation - Travelers can visit one of the most stunning historical wonders of the world alongside drag legend Sherry Vine this…
| Lima, Peru ARTICLES | #GayPeru | @ILoveGayPeru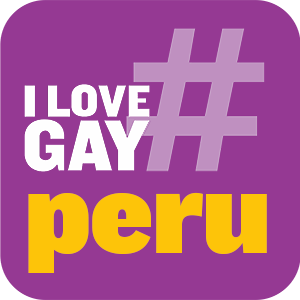 |
| Travel ARTICLES | #GayTravel | @ILoveLGBTTravel |


Gayborhoods aren't dead. In fact, there are more of them than you think.
March 13, 2019
Gayborhoods aren't dying but have shifted into cultural archipelagos: a series of queer islands, connected by sexuality and gender.
| New York City, NY ARTICLES | #GayNYC | @ILoveGayNYC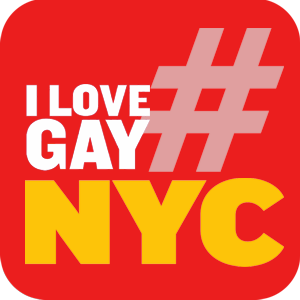 |
| Travel ARTICLES | #GayTravel | @ILoveLGBTTravel |


The Top 10 Countries for Gay Travelers
March 11, 2019
The top 10 countries for gay travelers in the world according to ShawnVoyage. Here I dissect some of the best countries to travel in for gay travelers.
| Chicago, IL ARTICLES | #GayChicago | @ILoveGayChicago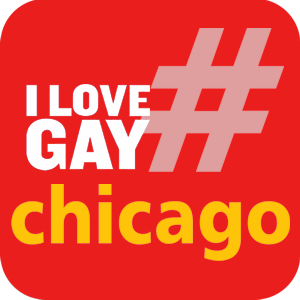 |
| Travel ARTICLES | #GayTravel | @ILoveLGBTTravel |


Guam & Japan – an LGBTQ Adventure Pride World's Exclusive Tour
March 05, 2019
Leave it to PrideWorld, an IWorld of Travel Company, to bring you the
| Japan ARTICLES | #GayJapan | @ILoveGayJapan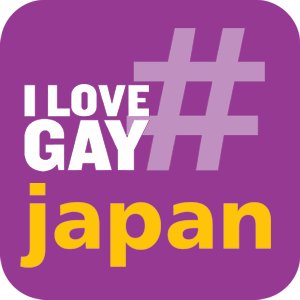 |
| Travel ARTICLES | #GayTravel | @ILoveLGBTTravel |


The Travelin' Bum Influencer Jeff Perla Q&A | Pride Perspective
March 03, 2019
iHeartRadio spoke with the creator behind the growing Instagram feed dedicated to bare bums and LGBTQ coming out stories
| New York City, NY ARTICLES | #GayNYC | @ILoveGayNYC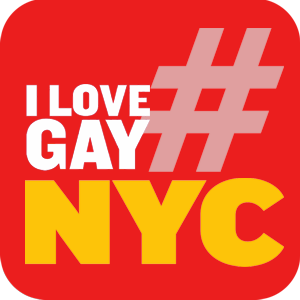 |
| Pride ARTICLES | #GayPride | @ILoveLGBTPride |
| Travel ARTICLES | #GayTravel | @ILoveLGBTTravel |


LGBT-friendly travel: Top selling tips from industry insiders
February 28, 2019
Abigail Healy asks the industry for their favourite travel experiences and top tips on selling to the LGBT community.
| London, UK ARTICLES | #GayLondon | @ILoveGayLondon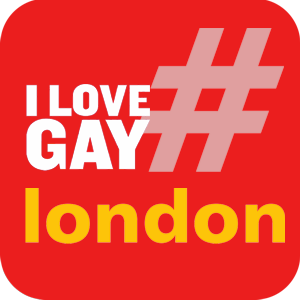 |
| Travel ARTICLES | #GayTravel | @ILoveLGBTTravel |


Pink Banana Media to Hold Pre-Conference IGLTA Reception At Aspire at One World Observatory
February 27, 2019
Pink Banana Media, in partnership with the International Gay & Lesbian Travel Association (IGLTA) and sponsored by Metrosource, Brkthru Digital, Vacaya and Puerto Vallarta, today announced that the organization will host a pre-conference reception just before the start of its Global Convention, at Aspire at One World Observatory, located on the 102nd floor of OneWorld Trade Center in New York ...

Pink Banana Media - View More Article Entries | View Business Listing
| New York City, NY ARTICLES | #GayNYC | @ILoveGayNYC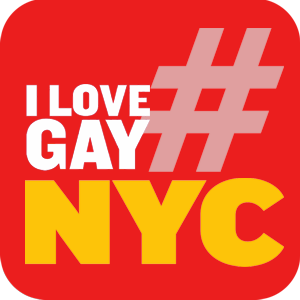 |
| Travel ARTICLES | #GayTravel | @ILoveLGBTTravel |


Why Gay Travel Matters | A Response
February 23, 2019
There are a lot of people who don't understand why gay travel matters. But LGBT representation is vital within the travel industry.
| Travel ARTICLES | #GayTravel | @ILoveLGBTTravel |


French Start-Up Misterb&b Targets LGTBQ Travel Market
February 22, 2019
After facing discrimination, gay traveler and entrepreneur Matthieu Jost vowed to make an LGBTQ-friendly short-term rental website.
| Paris, France ARTICLES | #GayParis | @ILoveGayFrance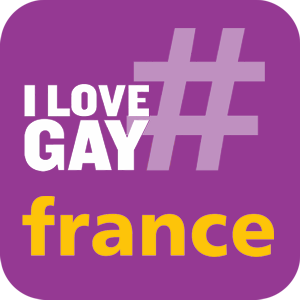 |
| Entrepreneur ARTICLES | #LGBTBiz |
| Travel ARTICLES | #GayTravel | @ILoveLGBTTravel |


Yes, It's Time To Book Your LGBT Halloween Getaway, And There's Only One Choice This Year
February 18, 2019
If you're L, G, B or T, it's already time to nail down your Halloween plans, especially if you want to celebrate in Mexico and add Day of the Dead to your party lineup. This five-star blowout has you covered.
| Mexico City, DF ARTICLES | #GayMexico | @ILoveGayMexico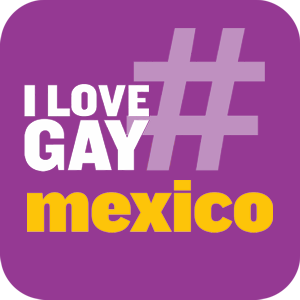 |
| QLatinx/Hispanic ARTICLES | #QueerLatinx | @IHeartQLatinx |
| Travel ARTICLES | #GayTravel | @ILoveLGBTTravel |


What Is the #ILoveGay Twitter 360° Network

What is our goal with #ILoveGay to Consumers?
To be the Best Community Hub
for all LGBTQ social conversations
related to a specific region or theme.

What is our goal with #ILoveGay to Businesses?
To be the Best Brand to work with
when targeting the LGBTQ community online,
blending influencer marketing, content marketing and social media
as well as traditional online strategies.

How Do We Do It?
We find the right mix of curating, retweeting, and liking content,
as well as following Twitter users, while staying "on brand".
We promote content, including advertisers', at the social media post level,
you know, just like an LGBTQ influencer would ;-)
More About Our Reach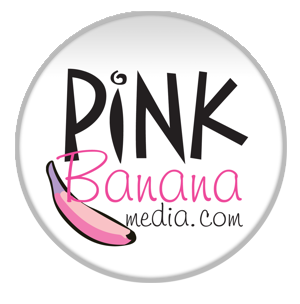 Social Media Reach from our #ILoveGay social media networks
(including @ILoveLGBTTravel, @ILoveGayLGBT, @ILoveLGBTBiz,
@PinkBananaWorld and @LGBTPinkieB) is now
over 300,000+ followers on Twitter, Facebook and Instagram combined.
Twitter: 275,000+ followers
Facebook: 25,000+ followers
Instagram: 4,500+ followers
Prices start at $95
Interested in pursuing this
#ILoveGay Twitter 360° marketing program and strategy
for your business? Call us at (323) 963-3653 or...
contact us here to get started.
Why Hire Us?

With #ILoveGay, we have developed a trusted brand
in the LGBTQ online community, whereby we have
stayed engaged with our followers and built up
their trust and loyalty over the past few years.
They know that when we like, ReTweet and post,
the content we're engaged with will be high quality.
We can help bring your brand into this loyal #ILoveGay Network.

Each #ILoveGay profile stays true to its niche,
whether that's @ILoveGayTheatre or @ILoveGayNYC...
following and engaging only with individuals and businesses
in the LGBTQ theatre world or the LGBTQ NYC community, respectively.
We can target your message directly to the niche audiences that are
right for you, and we can enhance these posts with paid advertising
to reach deeper into this niche audience on Twitter,
as well as duplicate this level of hyper-targeting on Facebook and Instagram
in order to reach your target demographic on all top social media platforms as well.

We have spent years cultivating relationships with
LGBTQ influencers on Twitter and Instagram, and as our client,
we can leverage these relationships on your behalf as well.

You're letting someone else talk about you to the LGBTQ community online.
Yes, you can promote yourself directly, but sometimes the message has
more credibility when you let someone else talk about your business as well.

You are leveraging our company's 24+ years in the LGBTQ marketplace.
More Info
Learn More About our LGBTQ Marketing Programs