HOME | About Us | Advertising | Directory | Events | Ambassador Program | Media Partner | PR Services | Contact Us
Content Search
ILoveGayTravel.com Articles
The LGBTQ Pavilion At The New York Times Travel Show Has Everything You Need For Your Next Adventure
January 17, 2019
The LGBTQ Travel Pavilion at The New York Times Travel Show doubles in size this year. Check out these top highlights for the community and its allies.
| New York City, NY ARTICLES | #GayNYC | @ILoveGayNYC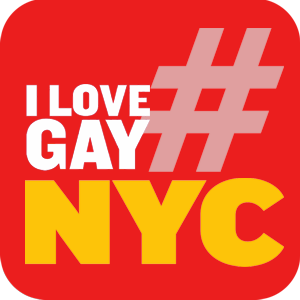 |
| Adventure ARTICLES |
| Travel ARTICLES | #GayTravel | @ILoveLGBTTravel |


8 Reasons to Visit Tokyo | Matthew & Michael | LGBTQ Backpacking
January 17, 2019
There are plenty more than 8 reasons to visit this incredible city. It is, at it's heart, where the most advanced and high-tech metropolis in the world meets ancient history. Futuristic high-rises tower next to quaint yet powerful shinto shrines. Millions of people file through Shinjuku's Central St
| Japan ARTICLES | #GayJapan | @ILoveGayJapan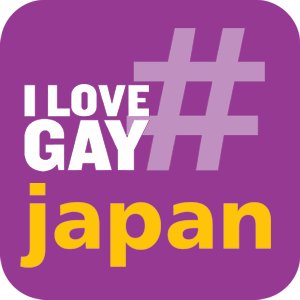 |
| Travel ARTICLES | #GayTravel | @ILoveLGBTTravel |


Pride Journeys – LGBTQ Travel Through Portland, Oregon
January 16, 2019
For years, my former boss at South Florida Gay News would rave about Portland, Oregon. He loved the free-spirited nature of the community as well as the abundance of outdoor activities available outside the city. After years of seeing Norm and other friends post breathtaking photos on social media, I thought it was time to give Portland a try.
| Portland, OR ARTICLES | #GayPortland | @ILoveGayPDX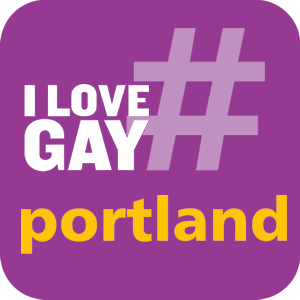 |
| Travel ARTICLES | #GayTravel | @ILoveLGBTTravel |


Amazing Sights from the Oregon Coast
January 16, 2019
This week, I had the spontaneous opportunity to head to the beach with a few new friends to say goodbye to summer. Here's a few photos from our journey through the coastal mountains and down to the cliffs and beach next to the Pacific…
| Portland, OR ARTICLES | #GayPortland | @ILoveGayPDX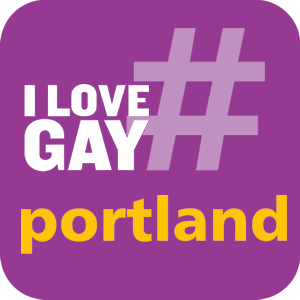 |
| Travel ARTICLES | #GayTravel | @ILoveLGBTTravel |


Travel with Ravi Roth to Chile - Feb 28 to Mar 4, 2019
January 14, 2019
Who wants to come with Ravi Roth to CHILE?! He is partnering with Pride Tours Chile for a winter getaway from Feb 28- March 4th. They will hike the Andes, visit, Santiago & Valparaiso, discover Chilean wines in Casablanca, & dive into the local gay culture of CHILE!
| Santiago, Chile ARTICLES | #GayChile | @ILoveGayChile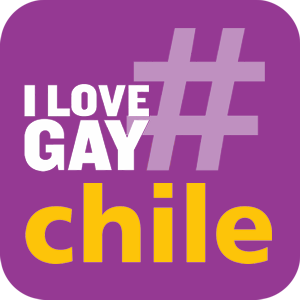 |
| Travel ARTICLES | #GayTravel | @ILoveLGBTTravel |


French-based rental site connects gay travelers
January 10, 2019
Since listing a spare bedroom in his Bernal Heights home on the LGBT-oriented short-term rental site misterb&b, San Francisco resident Alan Lessik has met other gay men from around the world.
| San Francisco, CA ARTICLES | #GaySF | @ILoveGaySF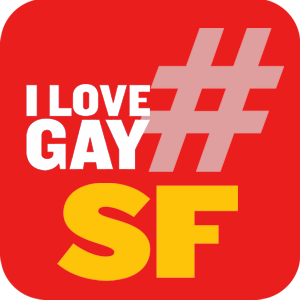 |
| Spa Life ARTICLES | #GaySpa | @ILoveGaySpas |
| Travel ARTICLES | #GayTravel | @ILoveLGBTTravel |


Richard & Matt Do Portugal – Our Travel Diary with an LGBTQ Flair
January 10, 2019
Between Christmas and New Year's is always a great time to get away, but for most folks, it's to a warm, sunny beach in the Caribbean. Not us! We decided we would spend New Year's…
| Lisbon, Portugal ARTICLES | #GayPortugal | @ILoveGayLisbon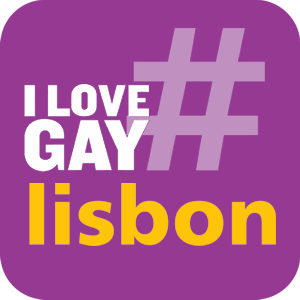 |
| Travel ARTICLES | #GayTravel | @ILoveLGBTTravel |


Guam Visitors Bureau and IWorld of Travel partner for LGBTQ-tailored travel experiences
January 08, 2019
IWorld of Travel and the Guam Visitors Bureau (GVB) have teamed up to create an exclusive experience for travelers who scour the world looking for the most spectacular destinations. The partnership will debut a unique, new offering—tailored to the LGBTQ community—in IWorld's expansive global portfolio.
| Polynesian Islands ARTICLES | @ILoveGayOceania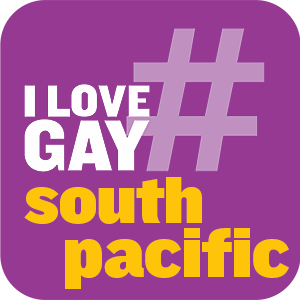 |
| Travel ARTICLES | #GayTravel | @ILoveLGBTTravel |


Cuba VIP Travel Announces New Havana LGBTQ Pride Celebration Tour to Mark Historic Changes to the Cuban Constitution
December 06, 2018
Cuba VIP Travel, the Miami-based travel agency specializing in customized experiences of Cuba, is launching an exciting new tour for 2019: the Havana LGBTQ Pride Celebration tour. The five-day trip will coincide with Havana's Pride Parade and will include numerous opportunities to socialize and work with renowned activists in the local LGBTQ rights movement.
| Caribbean Islands ARTICLES | #GayCaribbean | @ILoveGayCaribe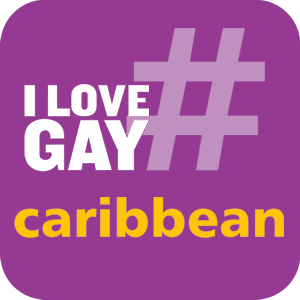 |
| Travel ARTICLES | #GayTravel | @ILoveLGBTTravel |


First LGBT+ Tourism Summit to take place in Malta
November 13, 2018
International experts will discuss market developments, new marketing strategies and the economic prospects for the LGBT travel segment – The Malta Tourism Authority is collaborating with ITB Berlin, the host of the first LGBT+ Tourism Summit from 22 to 23 November 2018
| Malta ARTICLES | #GayMalta | @ILoveGayMalta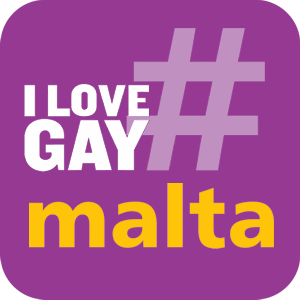 |
| Writer ARTICLES |
| Travel ARTICLES | #GayTravel | @ILoveLGBTTravel |


From the CEO: Come to New York, Where It All Began
November 11, 2018
In New York City, the 2019 forecast is rainbow-tinted. It's the year the city commemorates the 50th anniversary of the Stonewall uprising—the fateful event back in June 1969 that ignited the LGBTQ civil rights movement. And next year, we're thrilled to hold our 36th Annual Global Convention in the city where it all began.

IGLTA - View More Article Entries | View Business Listing
| New York City, NY ARTICLES | #GayNYC | @ILoveGayNYC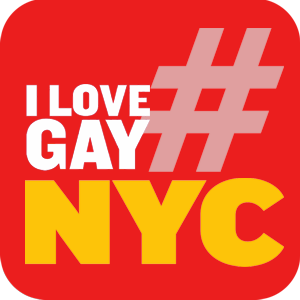 |
| Travel ARTICLES | #GayTravel | @ILoveLGBTTravel |


LGBT Travel Market: Annual Spend Now Exceeds USD$218 billion
November 07, 2018
The annual value of total spending on travel and tourism by lesbians, gay men, bisexuals and transgender (LGBT) people is being revealed today by LGBT consulting specialists Out Now at WTM London.
| UK ARTICLES | #GayUK | @ILoveGayUK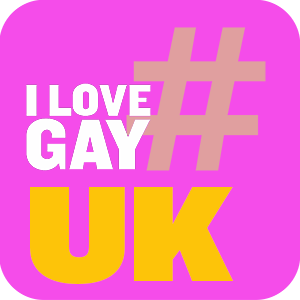 |
| Travel ARTICLES | #GayTravel | @ILoveLGBTTravel |


Pride Journey – Seattle
October 26, 2018
A journey to the Pacific Northwest is something I always look forward to. I love the natural beauty of Seattle and of course the abundance of fresh seafood the city has to offer. Its proximity to both Portland and Vancouver are also benefits and the three cities are connected via Amtrak, so visitors can easily turn a trip to the Emerald City into a multi-destination vacation.
| Seattle, WA ARTICLES | #GaySeattle | @ILoveGaySeattle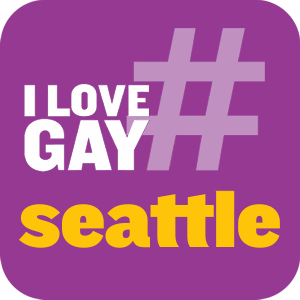 |
| Travel ARTICLES | #GayTravel | @ILoveLGBTTravel |


Virgin Atlantic launches 'Pride' flight with LGBTQ crew
October 10, 2018
Tituss Burgess to host London-New York flight featuring drag queen bingo and live performances for WorldPride in June 2019
| New York City, NY ARTICLES | #GayNYC | @ILoveGayNYC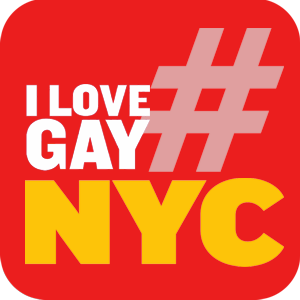 |
| Travel ARTICLES | #GayTravel | @ILoveLGBTTravel |


The International Gay & Lesbian Travel Association Welcomes VisitDallas as its Newest Global Partner
October 09, 2018
The International Gay & Lesbian Travel Association today announced its global partnership with VisitDallas, the official tourism marketing organization for the city of Dallas, Texas. As a Global Partner, VisitDallas strengthens its commitment to LGBTQ-welcoming travel and will provide year-round support for IGLTA, the organizational leader in advancing LGBTQ travel around the world.
| Dallas, TX ARTICLES | #GayDallas | @ILoveGayDallas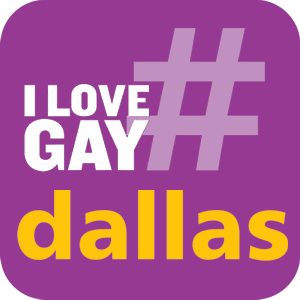 |
| Travel ARTICLES | #GayTravel | @ILoveLGBTTravel |
| Lesbian | #LesbianLife

What Is the #ILoveGay Twitter 360° Network

What is our goal with #ILoveGay to Consumers?
To be the Best Community Hub
for all LGBTQ social conversations
related to a specific region or theme.

What is our goal with #ILoveGay to Businesses?
To be the Best Brand to work with
when targeting the LGBTQ community online,
blending influencer marketing, content marketing and social media
as well as traditional online strategies.

How Do We Do It?
We find the right mix of curating, retweeting, and liking content,
as well as following Twitter users, while staying "on brand".
We promote content, including advertisers', at the social media post level,
you know, just like an LGBTQ influencer would ;-)
More About Our Reach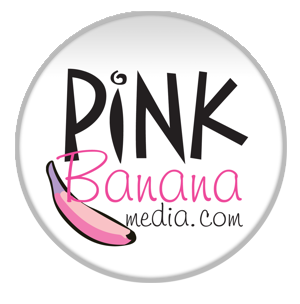 Social Media Reach from our #ILoveGay social media networks
(including @ILoveLGBTTravel, @ILoveGayLGBT, @ILoveLGBTBiz,
@PinkBananaWorld and @LGBTPinkieB) is now
over 300,000+ followers on Twitter, Facebook and Instagram combined.
Twitter: 275,000+ followers
Facebook: 25,000+ followers
Instagram: 4,500+ followers
Prices start at $95
Interested in pursuing this
#ILoveGay Twitter 360° marketing program and strategy
for your business? Call us at (323) 963-3653 or...
contact us here to get started.
Why Hire Us?

With #ILoveGay, we have developed a trusted brand
in the LGBTQ online community, whereby we have
stayed engaged with our followers and built up
their trust and loyalty over the past few years.
They know that when we like, ReTweet and post,
the content we're engaged with will be high quality.
We can help bring your brand into this loyal #ILoveGay Network.

Each #ILoveGay profile stays true to its niche,
whether that's @ILoveGayTheatre or @ILoveGayNYC...
following and engaging only with individuals and businesses
in the LGBTQ theatre world or the LGBTQ NYC community, respectively.
We can target your message directly to the niche audiences that are
right for you, and we can enhance these posts with paid advertising
to reach deeper into this niche audience on Twitter,
as well as duplicate this level of hyper-targeting on Facebook and Instagram
in order to reach your target demographic on all top social media platforms as well.

We have spent years cultivating relationships with
LGBTQ influencers on Twitter and Instagram, and as our client,
we can leverage these relationships on your behalf as well.

You're letting someone else talk about you to the LGBTQ community online.
Yes, you can promote yourself directly, but sometimes the message has
more credibility when you let someone else talk about your business as well.

You are leveraging our company's 24+ years in the LGBTQ marketplace.
More Info
Learn More About our LGBTQ Marketing Programs